Oneonta Gold Star Families
What is the Gold Star?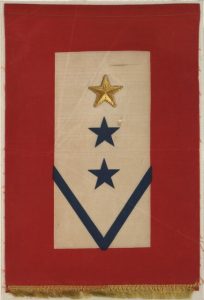 The Gold Star Lapel Button, also referred to as the Gold Star pin, is distributed to members of the immediate family of a fallen servicemember by the Department of Defense. The pin is distributed according to strict Department of Defense guidelines for service members who have lost their lives in a conflict or in support of certain military operations. The Gold Star has also appeared on flags, as was popular during WWII, which families would hang in the window to indicate that a loved one had been killed overseas. Gold Star Families, those included in this Registry, are individuals who have received the Gold Star Lapel Button from the Department of Defense for the sacrifice of their loved one. The National Gold Star Family Registry is a program of Military Families United, a 501c3 Non-Profit organization that does not endorse or promote ANY political candidate for any political office. The use of a name such as "Gold Star Family" is commonly used to describe a family whose immediate family member was killed in action.
Source http://goldstarfamilyregistry.com/
The term Gold Star family is a modern reference that comes from the Service Flag. These flags/banners were first flown by families during World War I. The flag included a blue star for every immediate family member serving in the armed forces of the United States, during any period of war or hostilities in which the armed forces of the United States were engaged. If that loved one died, the blue star was replaced by a gold star. This allowed members of the community to know the price that the family had paid in the cause of freedom.
The United States began observing Gold Star Mother's Day on the last Sunday of September, in 1936. The Gold Star Wives was formed before the end of World War II. The Gold Star Lapel Button was established in August 1947.
Today, the nation recognizes the sacrifice that all Gold Star Family members make when a father, mother, brother, sister, son, daughter, or other loved one dies in service to the nation. Gold Star Mother's and Family's Day is the last Sunday of September and Gold Star Spouses Day is April 5. The strength of our nation is our Army. The strength of our Army is our Soldiers. The strength of our Soldiers is our families. The Army recognizes that no one has given more for the nation than the families of the fallen.
For a list of Gold Star Families, click on the button below!


If you know the year the service member graduated or attended OHS please send us an email.
More Information
https://www.army.mil/goldstar/
 http://www.goldstarfamilies.com/ 
 http://goldstarfamilyregistry.com/
https://www.nationaldaycalendar.com/gold-star-mothers-day-last-sunday-in-september/
Lapel Pin Eligibility /Criteria